TruWell Health
Arthritis & Anti-Aging Wellness and Regenerative Medicine Specialists located in St. Petersburg, FL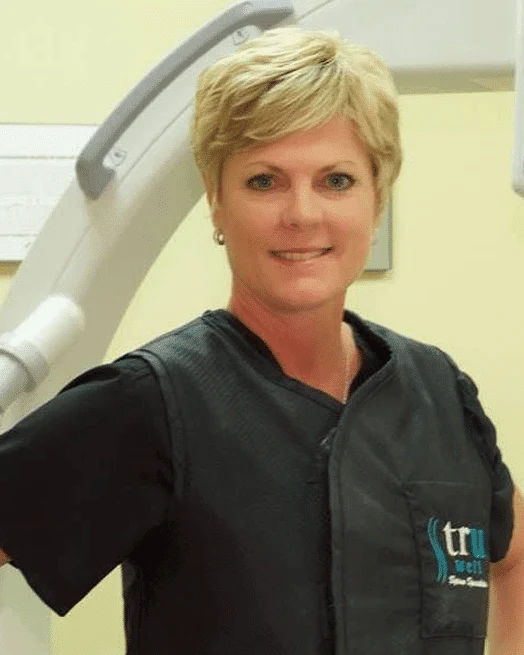 TruWell Health's elegant, warm, comfortable, and modern office is in a professional medical building in downtown St. Petersburg, Florida. The multidisciplinary team at the arthritis and sports medicine center provides specialized diagnosis and treatment services for patients who have arthritis and joint pain, as well as other musculoskeletal ailments and sports injuries.
TruWell Health's founder, Lora Brown, MD, is a double board-certified pain medicine expert and pioneer in interventional pain medicine. She works closely with the other members of her team, Michael MacMillan, MD.
They provide a wide range of advanced treatments for arthritis and joint pain, including epidural injections, joint injections, stem cell therapy, platelet-rich plasma (PRP) therapy, viscosupplementation, ultrasound heat therapy, and IV vitamin infusions. They also specialize in using physical therapy to improve patients' mobility and range of movement.
TruWell Health has state-of-the-art technology on-site, including diagnostic imaging, fluoroscopy guidance for delivering injectable treatments, and a fully equipped physical therapy suite.
Patients who are experiencing chronic joint pain, stiffness, heat in their joints, loss of function, and other symptoms of arthritis can take advantage of the exceptional pain management skills, medical care, and facilities available at TruWell Health by calling the office or using the online booking form to schedule a consultation.
TruWell Health is located in a professional medical building in downtown St. Petersburg. There is free parking and free valet service. Our office is elegant, warm, comfortable and modern, and we utilize the latest technology available for treating arthritis, sports injuries, joint pain and other ailments. Please contact us today to schedule a complimentary initial consultation with a physician.
Driving Directions to TruWell Health
From Downtown Tampa, Florida:
Get on I-275 S
Follow I-275 S to 5th Ave S in Saint Petersburg
Take the exit toward 6th St S from I-175 E
Drive to 6th Ave S
Turn right at the 1st cross street onto 6th Ave S
Destination will be on the right
From Downtown St. Petersburg, Florida:
Head south on 4th St N toward 2nd Ave N
Turn right onto 6th Ave S
Destination will be on the right
From Downtown Orlando, Florida:
Get on I-4 W from W South St
Follow I-4 W and I-275 S to 5th Ave S in Saint Petersburg (106 miles)
Take the exit toward 6th St S from I-175 E
Drive to 6th Ave S
Turn right at the 1st cross street onto 6th Ave S
Destination will be on the right
Location
TruWell Health
625 Sixth Ave. S., Suite 455
St. Petersburg
,
FL
33701
Phone:
727-597-5251
Fax:
727-666-7772