OUR SPECIALISTS HELP YOU FIND WAYS TO
Reduce Pain &
Keep Moving
Visit Our Local Center
TruWell Health St. Petersburg, FL
WE'RE HERE TO HELP
Arthritis affects 1 in 3 Americans
Arthritis, meaning joint inflammation, encompasses more than 100 different diseases, most commonly causing pain, stiffness, and swelling in or around the joints. Affecting one in three Americans—old and young alike—this long-term problem can make it difficult to perform daily activities; this disabling can result in psychological as well as physical issues. The specialists at TruWell Health in Downtown St. Petersburg, help you find ways to reduce pain and keep moving.
Risk Factors
Most arthritis results from years of accumulated wear and tear on joints, and tends to occur in the elderly in hips, knees, shoulders and finger joints. Other risk factors are obesity, a history of trauma, and various genetic and metabolic diseases. Although arthritis is mainly a disease of adults, children also may have it. It also affects women nearly three times as often as men.
Symptoms of Arthritis
• Joint pain and/or swelling
• Early morning stiffness
• Warmth around a joint
• Redness of the skin around a joint
• Inability to move the joint
• Unexplained weight loss, fever or
weakness that occurs with joint pain
Pain Diagnosis
TruWell Health's Dr. Lora Brown is a pioneer in the field of interventional pain medicine. She believes in taking a multidisciplinary approach to every patient right from the start. To accurately diagnose arthritis, Dr. Brown's medical team will take a complete medical history, complete a physical examination that evaluates any symptoms, use the latest imaging technology to determine joint damage, and possibly perform other laboratory and blood tests to determine the exact type of arthritis and its severity.
Reviews:
Heathgrades
"Dr. Brown was fabulous and took care of me in the fashion in which I feel like I've never experienced. I'm so glad to have gotten the courage to come and see her."
- Mar 20, 2020
TruWell Health
Arthritis & Anti-Aging Wellness and Regenerative Medicine Specialists located in St. Petersburg, FL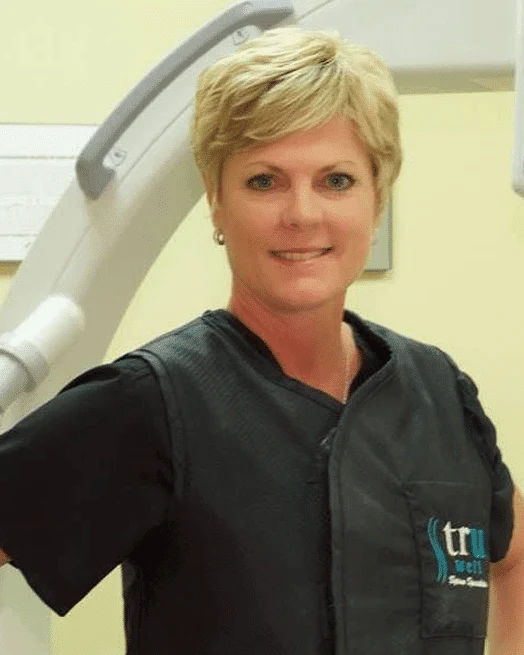 TruWell Health's elegant, warm, comfortable, and modern office is in a professional medical building in downtown St. Petersburg, Florida. The multidisciplinary team at the arthritis and sports medicine center provides specialized diagnosis and treatment services for patients who have arthritis and joint pain, as well as other musculoskeletal ailments and sports injuries.
TruWell Health's founder, Lora Brown, MD, is a double board-certified pain medicine expert and pioneer in interventional pain medicine. She works closely with the other members of her team, Michael MacMillan, MD.
They provide a wide range of advanced treatments for arthritis and joint pain, including epidural injections, joint injections, stem cell therapy, platelet-rich plasma (PRP) therapy, viscosupplementation, ultrasound heat therapy, and IV vitamin infusions. They also specialize in using physical therapy to improve patients' mobility and range of movement.
TruWell Health has state-of-the-art technology on-site, including diagnostic imaging, fluoroscopy guidance for delivering injectable treatments, and a fully equipped physical therapy suite.
Patients who are experiencing chronic joint pain, stiffness, heat in their joints, loss of function, and other symptoms of arthritis can take advantage of the exceptional pain management skills, medical care, and facilities available at TruWell Health by calling the office or using the online booking form to schedule a consultation.
DOUBLE BOARD-CERTIFIED PHYSICIAN
Contact Us For A Free Physician Consultation,
Including On-Site X-Ray
Location
TruWell Health
625 Sixth Ave. S., Suite 455
St. Petersburg
,
FL
33701
Phone:
727-597-5251
Fax:
727-666-7772
Our team works very hard to make sure you receive the very best medical care. In order to do that we need to have your cooperation in filling out intake forms and never skip your appointment without 24-hour notice. Your online intake form must be filled out at least 24 hours before your appointment. If you do not fill out the form in advance you may have to be rescheduled under our cancellation policy.
CANCELLATION POLICY
Cancel less than 24 hours before your appointment (or no-show) you will be charged a $25 fee.